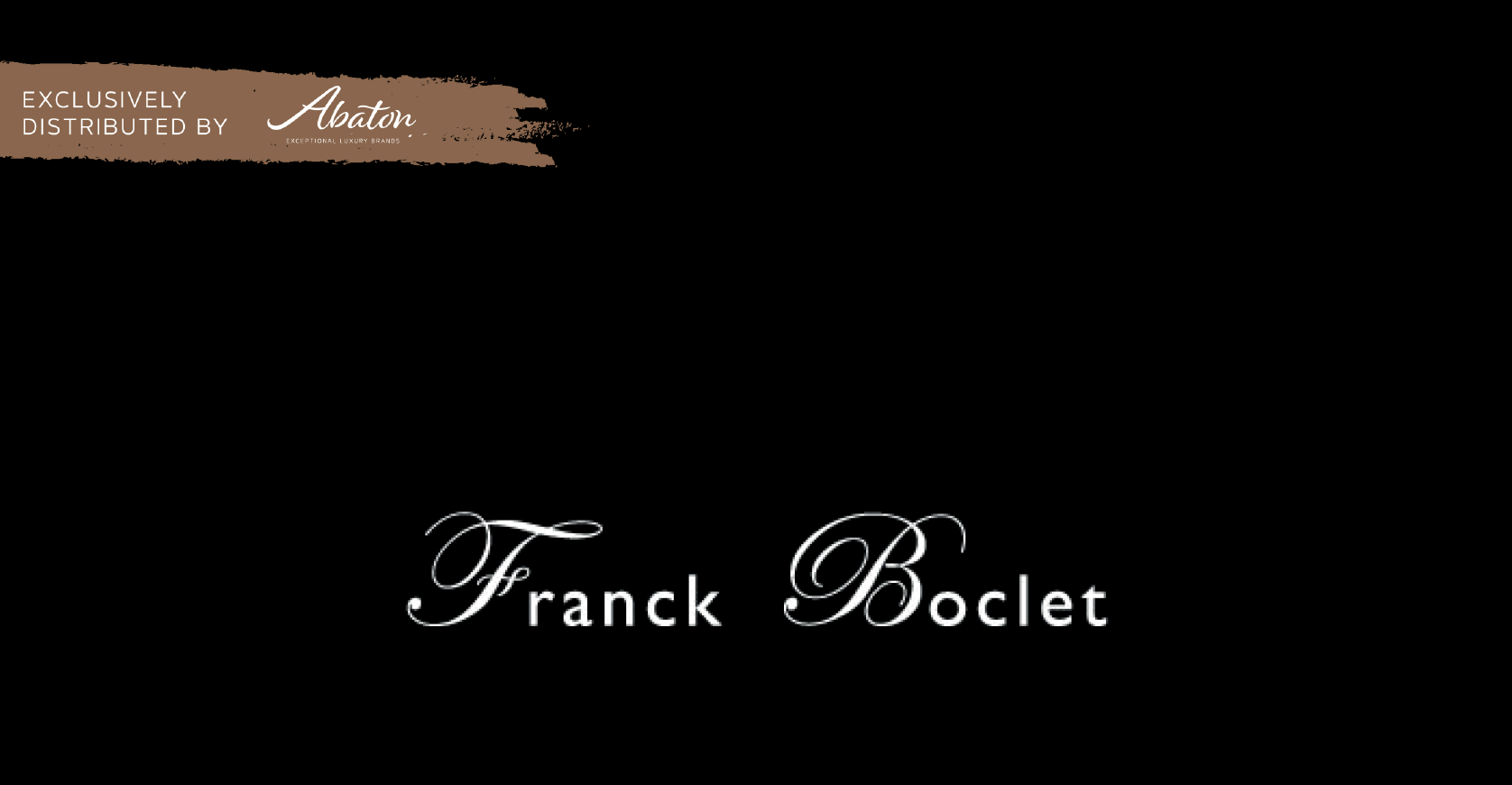 BIO
Franck Boclet is a famous French Designer of Fashion and Niche Perfume. Being a true Parisian designer, he creates extremely masculine as well as inversely feminine fashion contrary to trends, which achieve a high degree of sensuality, detail, volume, rigor and well-being. Passionate about contemporary art, design and music, Franck Boclet is inspired by everything he encounters: the rock icons of the 80s, details seen in a film, a beautiful landscape or even just out of the blue.
A man of action and concreteness, a fiery temperament, a rebellious and impulsive side makes him a fashion and fragrance chameleon. After training as a textile engineer in 1985, Franck Boclet worked for different brands such as the Kenzo, Arrow and Courrèges Houses, as well as served as the Artistic Director for both the Ungaro and Smalto Houses.
Benchmarking : Tom Ford, By Killian, Serge Lutens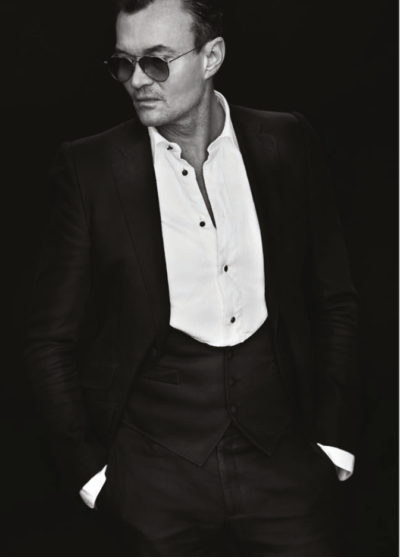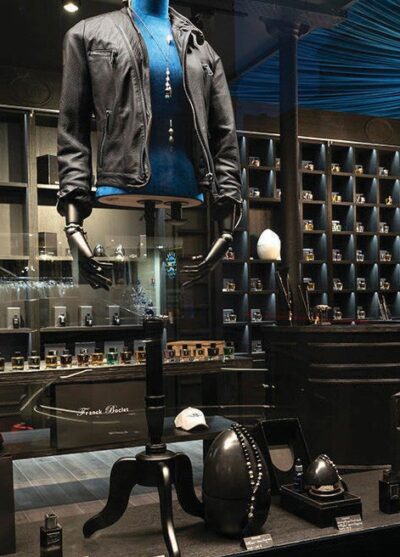 In 2011, Franck Boclet launched his own label dedicated to Men. Blending his passions, Franck Boclet mixes timeless references to Rock & Riot fashion with the traditional world of luxury.
Normally a specialist of black & white, he adds: "my collection will not be locked in style but rather in a color so that the Man Franck Boclet remains the chameleon of his desires: a white day, a black day, a creative day, an urban day, a festive day, a restricted day, a traditional day… No more labels where the man locks himself into a style, because the real style is to escape all styles."
Today Franck is working on ready-to-wear fashion for his label sold in the Franck Boclet dispensary in Paris and continues to work as Artistic Director of several brands thus demonstrating his agility, creativity, strength and thirst for design. His is a mix of the anarchy that is Rock and Riot with the Traditional world of Luxury; one day white, one day black, one day creative, one day urban, one day festive, one day traditional. Boclet has become the face of new dandyism.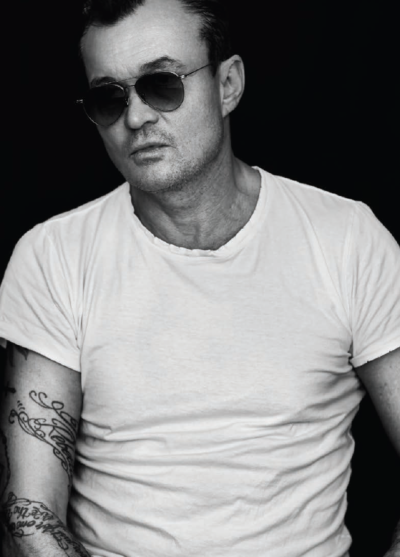 THE BRAND
Franck offers an encapsulation of the essential and timelessness of Men's and Women's cloakrooms: Leather, jackets, tuxedos, shirts and T-shirts: Black and White, anything from a casual urban day to a chic and elegant day. The materials are jersey and cotton manufactured in Italy, the reference par excellence of manufactured fabric as well as the finest leathers that are carefully chosen and made in France.
One of the key pieces of Boclet's collection is how it is characterized by chrome and flamboyant zip.  Franck Boclet is a garment technician from the Sartoriale school and cares first and foremost about, luxurious, contemporary and innovative materials. The cuts are resolutely modern, contemporary and often provocative.
THE FLAGSHIP STORE
In January 2019, Franck Boclet opened its first shop, a Concept Store like an Officine, in a refined setting, whose colors and materials were chosen with care: floors and walls painted in matt black, the design designed by Franck Boclet, blue tapestry on ceiling, a black crystal chandelier, the bookcases, the upholstery table, the trunk, all the furnitures are made of aged wood and created to measure, for some burned.
Perfumes, clothing and shoes and accessories, both feminine and masculine, rub shoulders on two levels. All of Franck Boclet's creations are presented while being open to a few other creators exhibiting their products.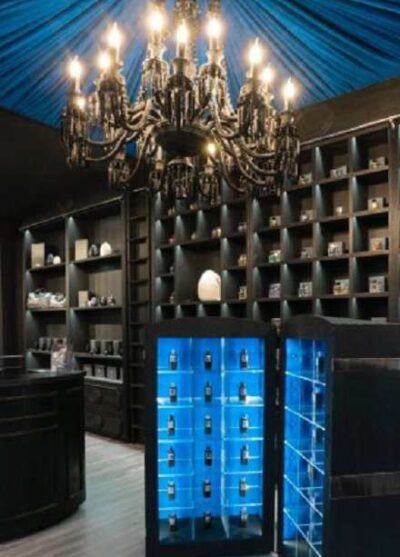 THE EXCEPTIONAL FRAGRANCES OF FRANCK BOCLET
Franck Boclet is one of the only Fashion Artistic Directors to create a niche perfume.
ROCK & RIOT 
The collection is totally in the DNA of Franck Boclet, refers to Pop Rock Musics on Vinyl discs from the Eighties such as the Rolling Stones, David Bowie, The Clash…. It's also a spirit, a creative way of life and an Art like the sober & gorgeous design.
Rock & Riot includes two edition
Black & Ivory
• Black edition is a story about « sex, drug and rock'n roll »
• Ivory edition, more feminine inspired by the rock 'n roll wedding of Franck with Solenne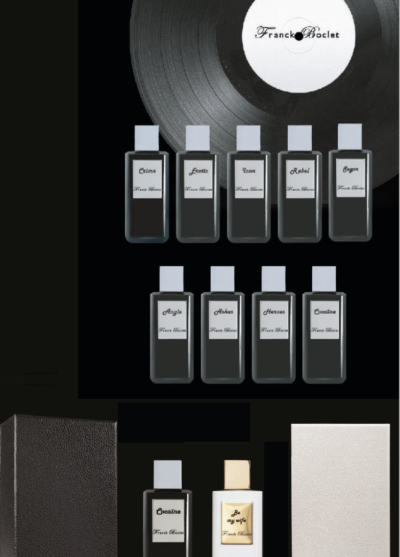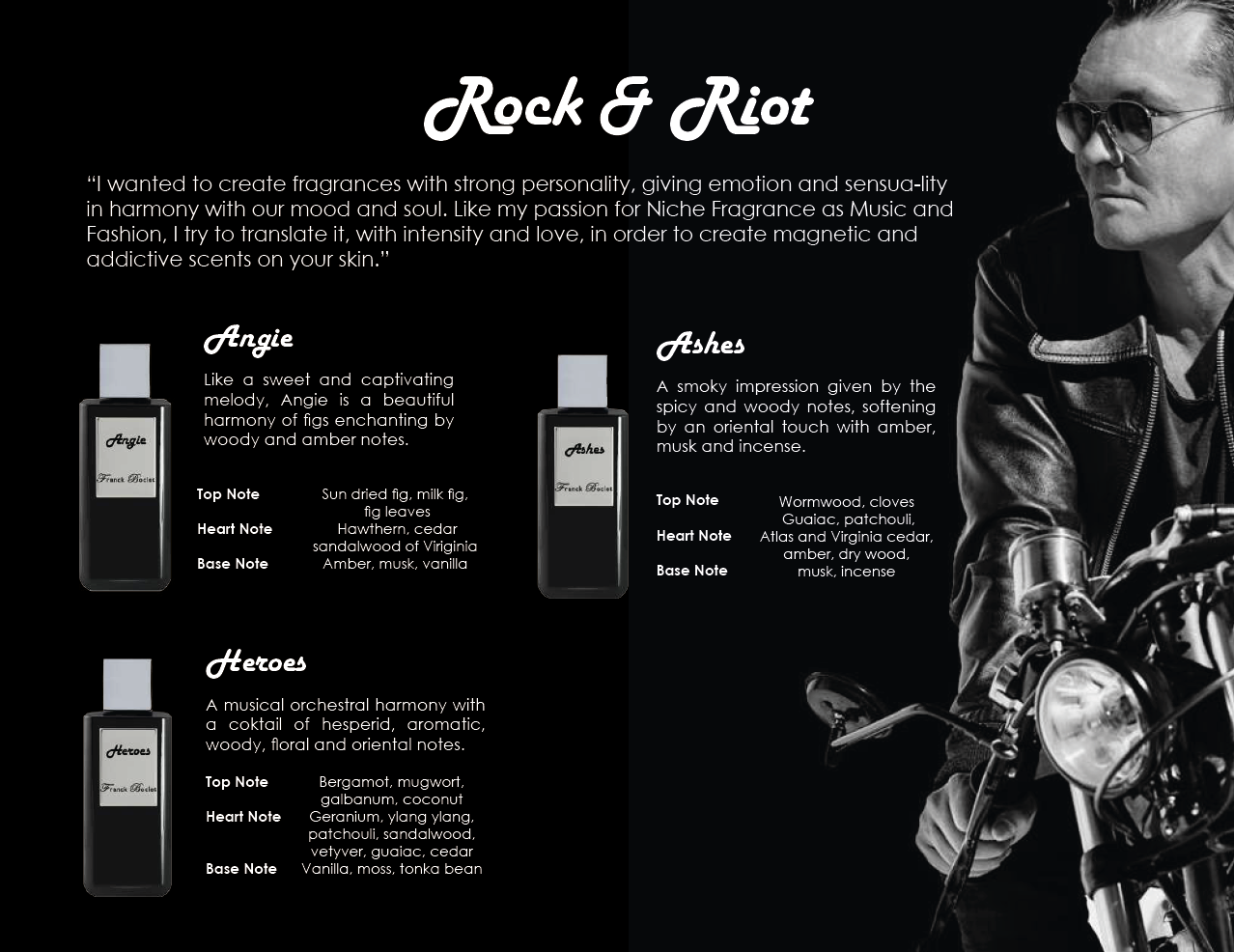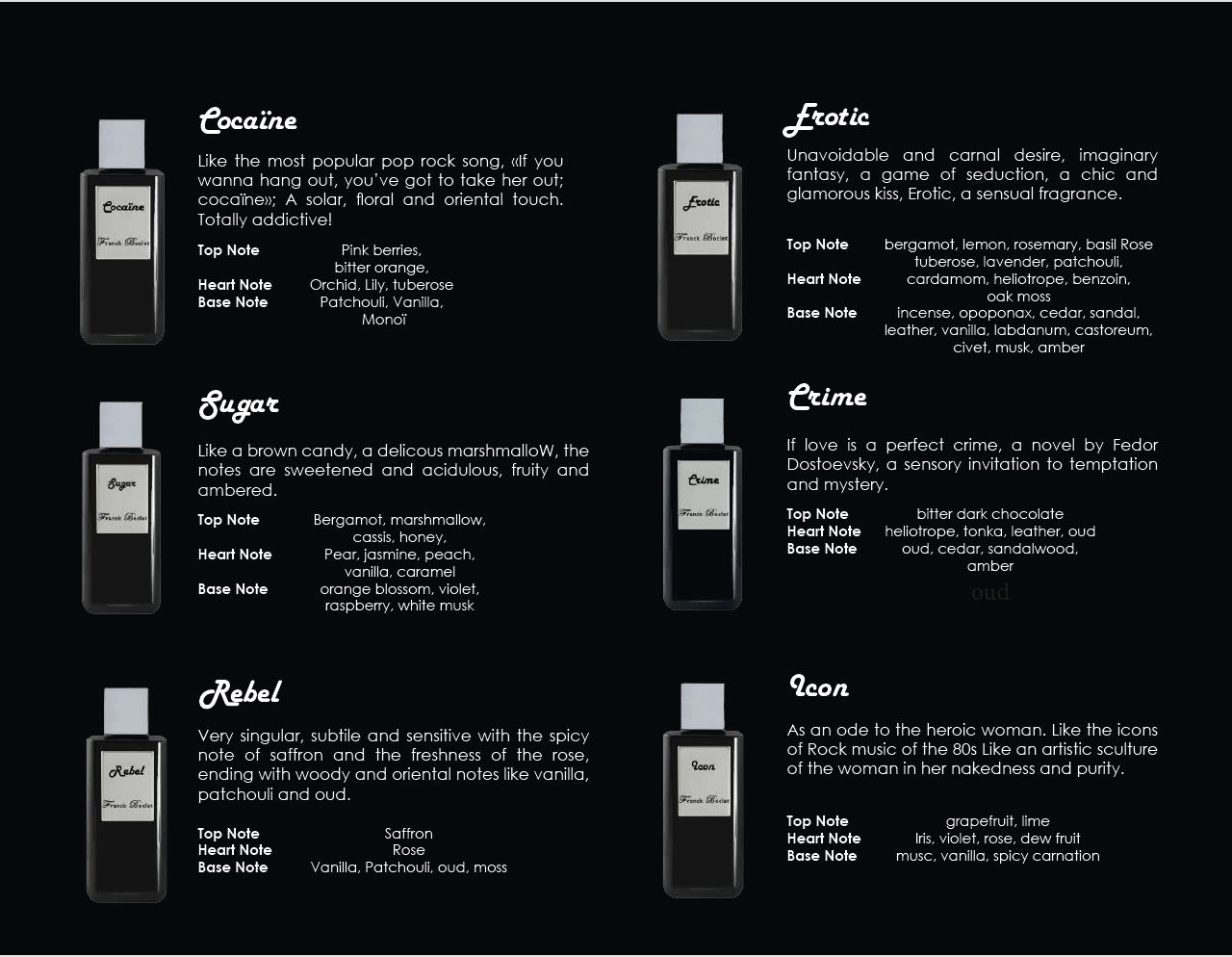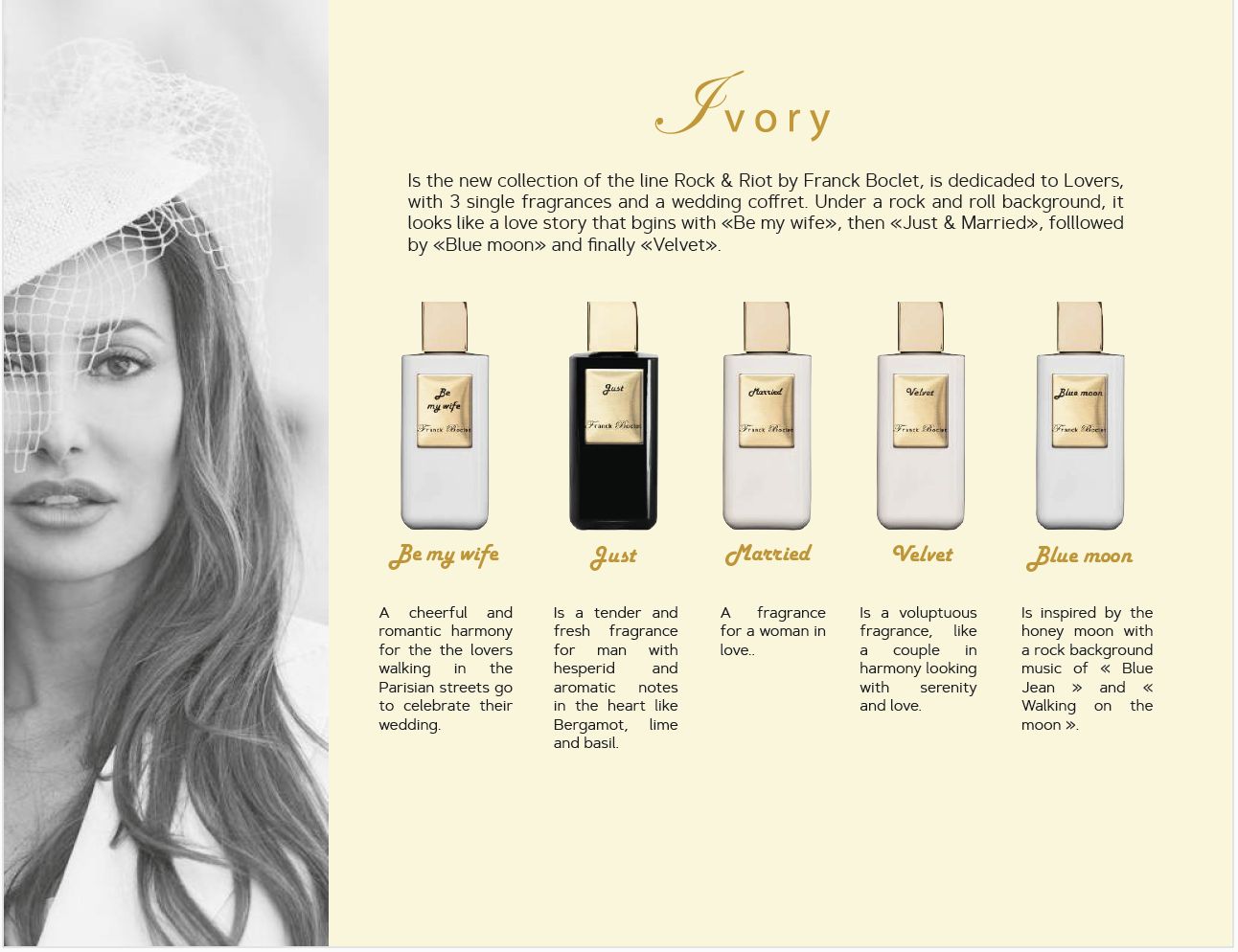 IVORY EDITION
Inspired by the union of Franck and Solenne, the Ivory collection is for lovers. The line offers three individual boxes and a wedding box. Under a rock n' roll atmosphere, it's a love story that begins with "Be my wife" then "Just Married", followed by "Blue moon" and finally "Velvet". An invitation to discover the fantastic Ivory fragrances, through this glamorous and rock n' roll romance.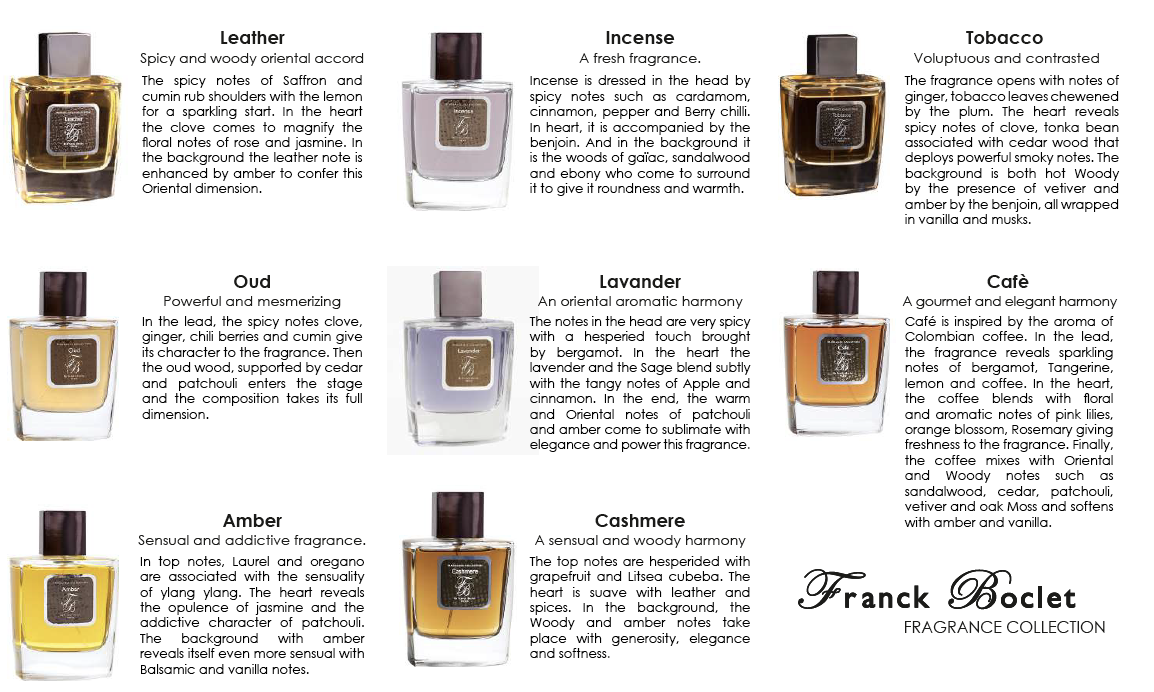 FRAGRANCE COLLECTION
Fragrance collection is a sober and elegant line of exceptional perfumes with a unique trail. Launched in 2012, the line now consists of 24 fragrances available in 100ml. Each fragrance thus offers an exceptional signature and persistence where each of the compositions highlights a main olfactory note sublimated by a set of notes to achieve an exceptional harmony.
VYNIL COLLECTION
Rock & Riot refers to the rock music of the vinyl records of the 60s, 70s and 80s.
Franck honors the Rock'n Roll atmosphere from the 60s to the 80s. He has created a perfume for each decade; Woodstock, Vinyl and Freedom.