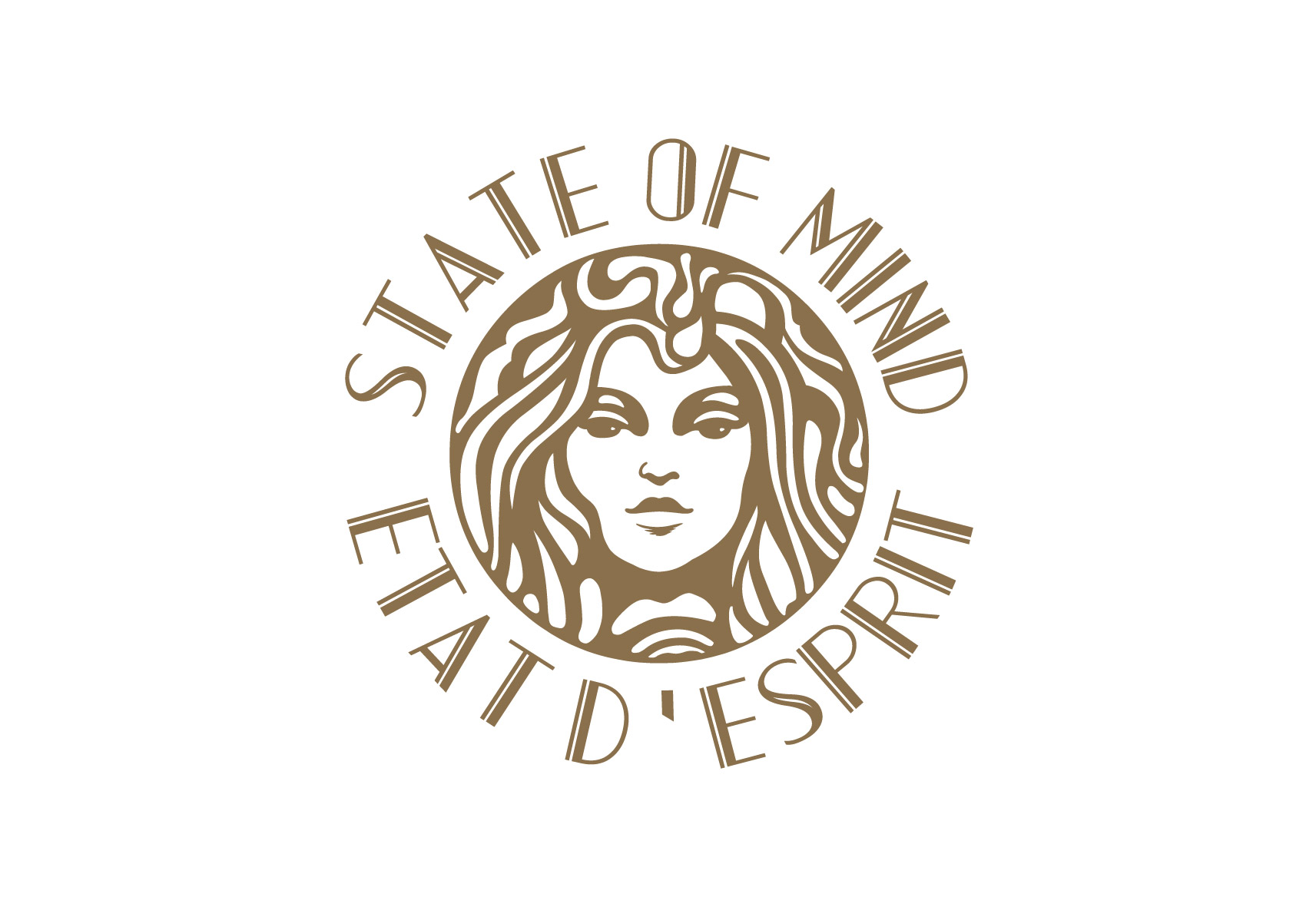 HISTORY
Born in 2017 in France, STATE OF MIND, is an atypical. brand, original and innovative. It offers a new approach to niche industry, a unique olfactory experience that begins with the exceptional scented teas best owed on body fragrances, scented candles and home fragrances.
CONCEPT 
Its founder Catherine Laskine-Balandina, brought together professionals from different fields to create a range of products and a retail environment called OLFACTORY TEA ROOM – Tea and Perfumes Salon. Top-quality perfumed tea blends, Grand Crus tea perfectly matching perfumes, were worked by a tea sommelier Olivier Scala in collaboration with a talented perfumer Karine Dubreuil, author of the legendary perfumes for Guerlain, Lanvin, Gucci, Artisan Parfumeur, Lalique, L'Occitane and others. Cedric Décquidt, translated into pictures, furniture, technical drawings the atmosphere of the OLFACTORY TEA ROOM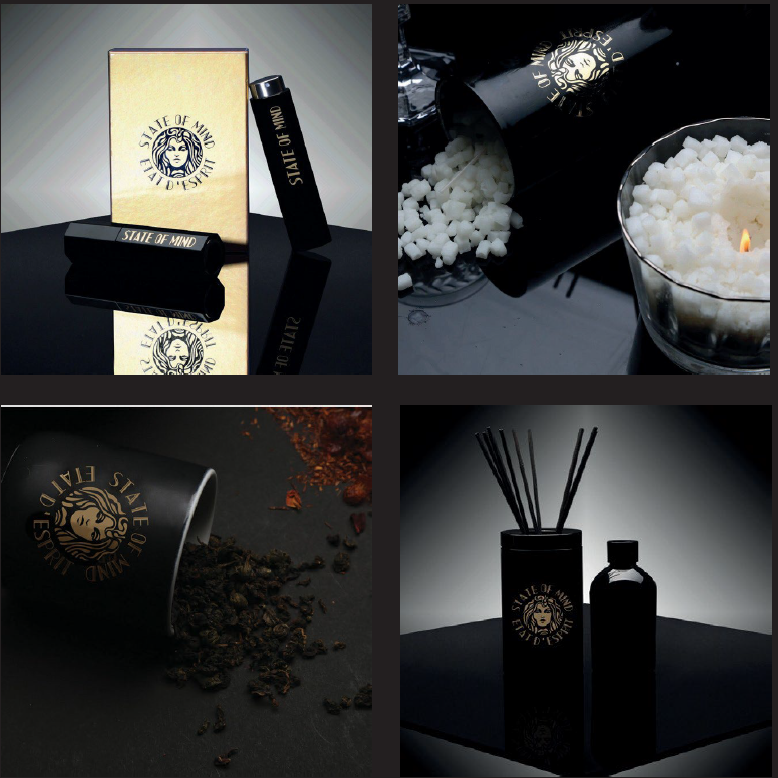 The flavour of tea allows our mind and our body to meet, granting relax, purification and giving us an energizing feeling.
Researchers discovered ten unique fragrances that thrill our smell and taste senses and guide us along an engaging sensorial path.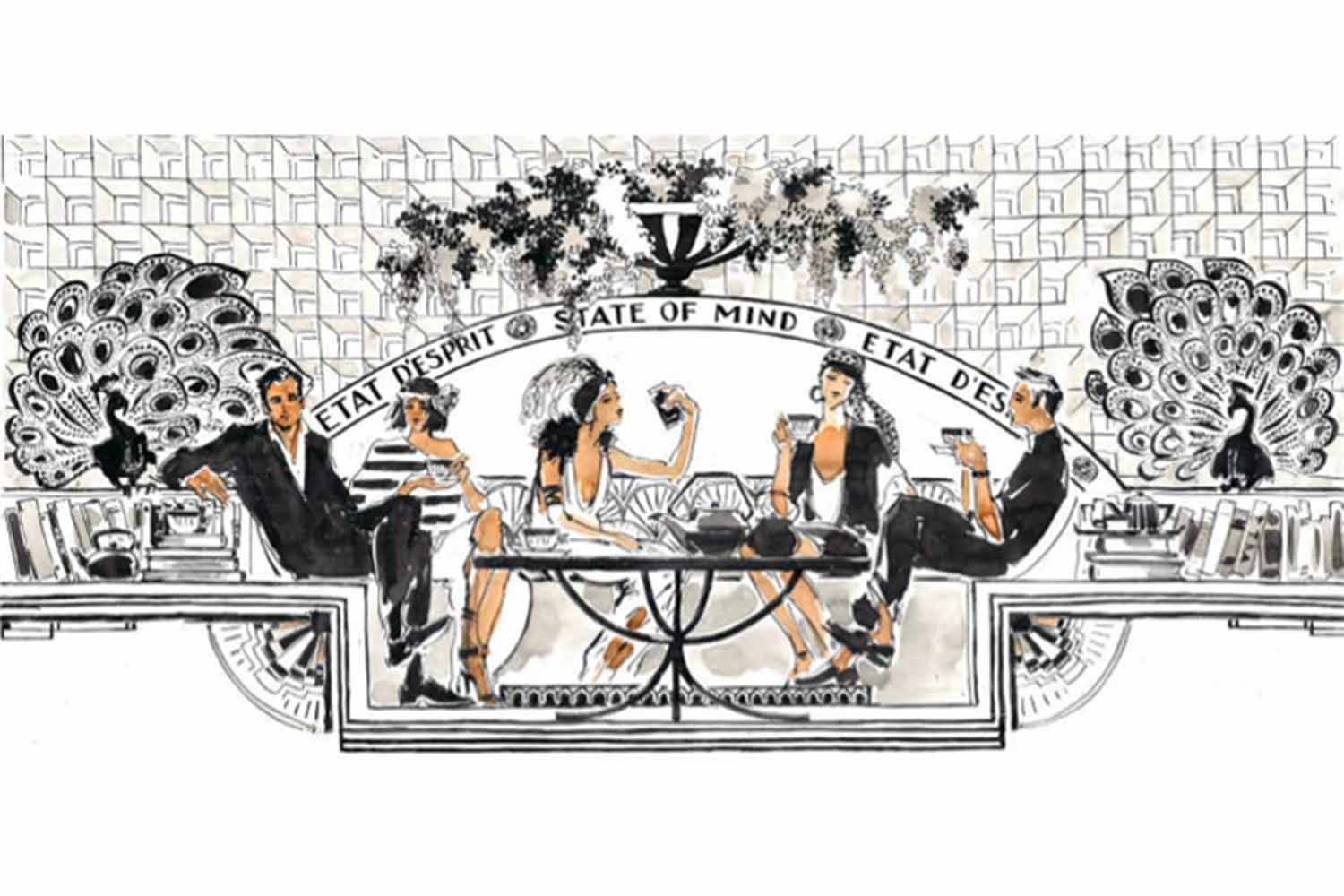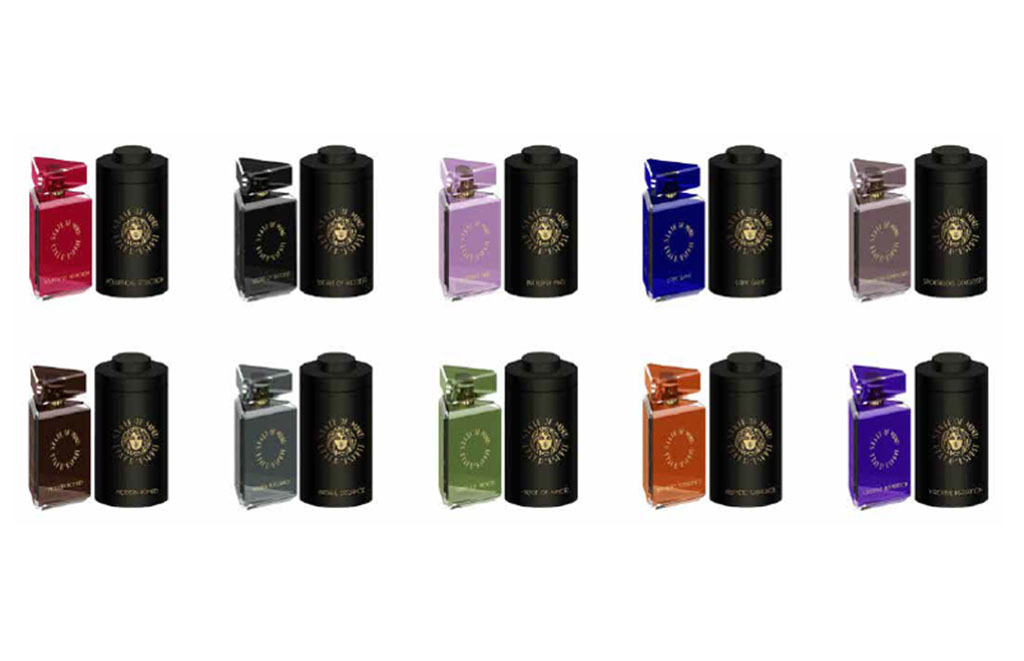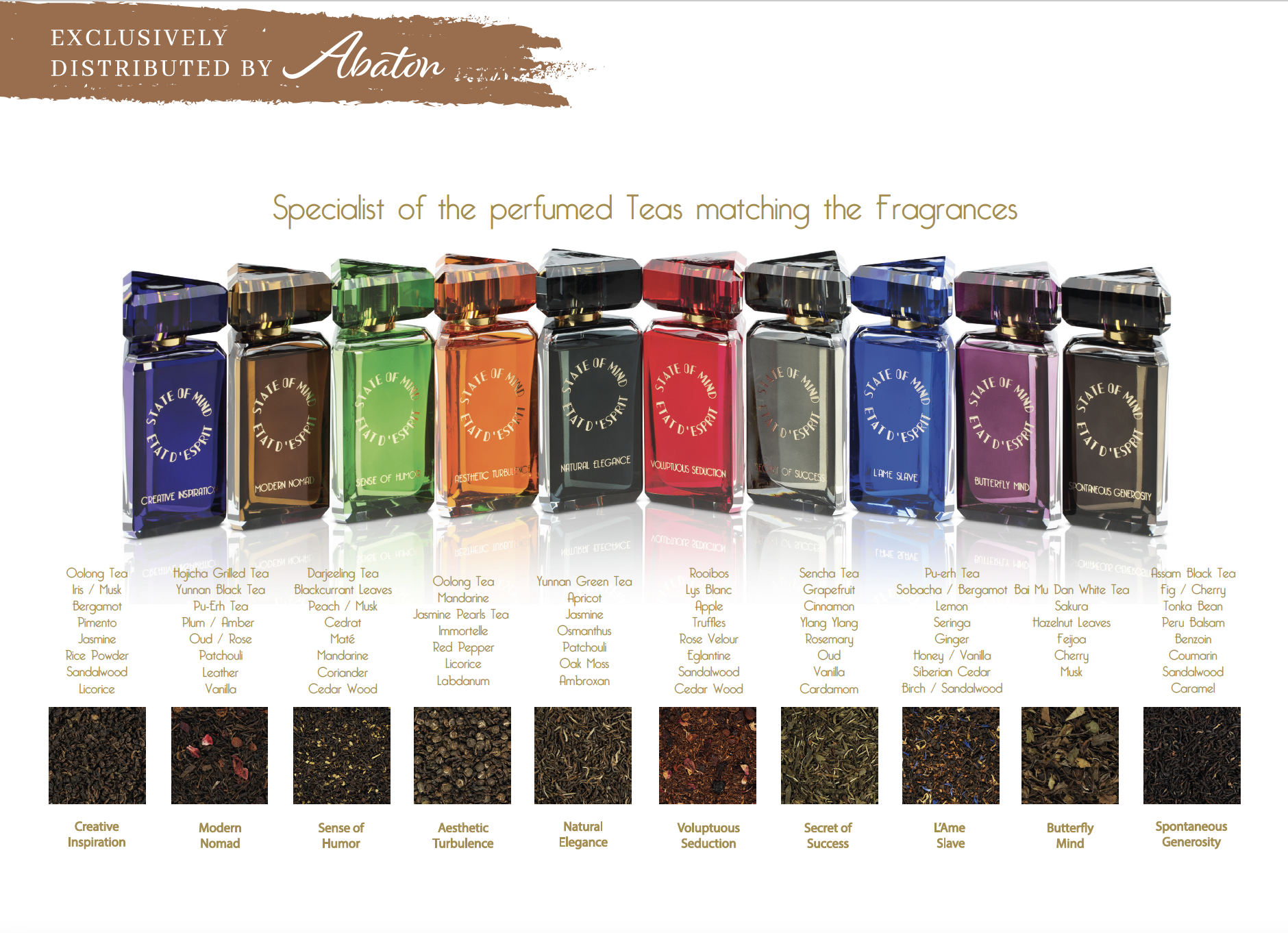 The experience of well-known developers in the fine tea, rare perfumes and design fields brought to a fruitful cooperation. The meeting of these fine minds flowed into the State of Mind brand.
The elegant, refined and exlusive collections of State of Mind are able to bring harmony and create an attractive and innovative concept.