Premiere Note
Premiere note is a new olfactory angle on traditional perfumery
Premiere Note conjures up memories of the very "first time", powerful events that remain anchored in the mind, that still incite emotions and delights.
It reinterprets iconic and essential notes of French haute parfumerie to create an explosive and authentic experience. Iconic raw materials are selected as per their origins across the world, are harvested at their source and sometimes know or unknown by insider. Its aim is to reveal tradition while bringing it into a contemporary sphere.
Premiere Note fragrances are striking creations that bring together know-how, sincerity and emotion, while evoking places of inspiration and combining tradition and modernity.
The collections have been designed around a single idea: to showcase a key note in each fragrance. The olfactory composition makes it possible to highlight a "Premiere note", the top note, the one you remember, the one that stays dominant all the way through. The scent of freshly-picked roses, the sensation of burning amber, the aroma of Calabrian orange, the scent of cedar bark at the top of the Atlas Mountains…
The compositions can be worn alone, layered or combined, to create your own fragrance an express your originality. Four perfumers express their creativity and passion in two collections:
Magical Gardens
Oriental Elisir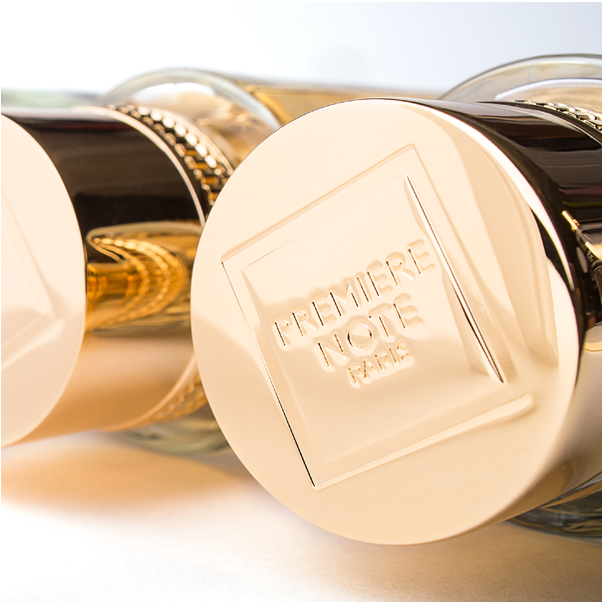 100 ML SPRAY 3.4 Fl.oz Ambre Kashmir Eau de Parfum by Premiere Note An escape into the oriental markets with its colorful fabrics, precious stones and cinnamon scents. A warm breeze blows over the East: deep and warm sounds captivate as they cross the valleys of Kashmir.




$

240.00 Add to cart